Our Mission
We are committed to providing a safe, loving environment for your child to learn and grow in the scripture and to be prepared for kindergarten.  We provide discounts for families that are fostering or adopting kids.  God has a heart for orphans and the disadvantaged. We are also partnering with Mission Midlothian and Manna House to identify and provide discounted afterschool care and preschool for single-parent families.
Our Method
We believe smaller classrooms, better student-teacher ratios and maintaining a structured, fun and engaging learning environment will help us accomplish our goals.  We use Christian curriculum with other educational resources to design our own instructional path.  We also use the Gospel Project Bible Curriculum to lead kids through the whole counsel of God's Word and continually point them to the Cross of Christ.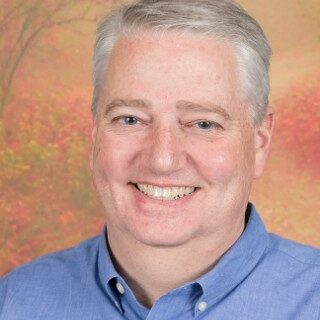 Tom Curran
Tom has served in Children's Ministry for over 25 years. He received a Masters in Christian Education from Dallas Theological Seminary in 2000. After 14 years as the Children's Pastor at Midlothian Bible Church, Tom and Andrea took over the Childcare and renamed it TreeHouse Christian Learning Center in 2019. They have been married for 24 years and have 3 grown children.